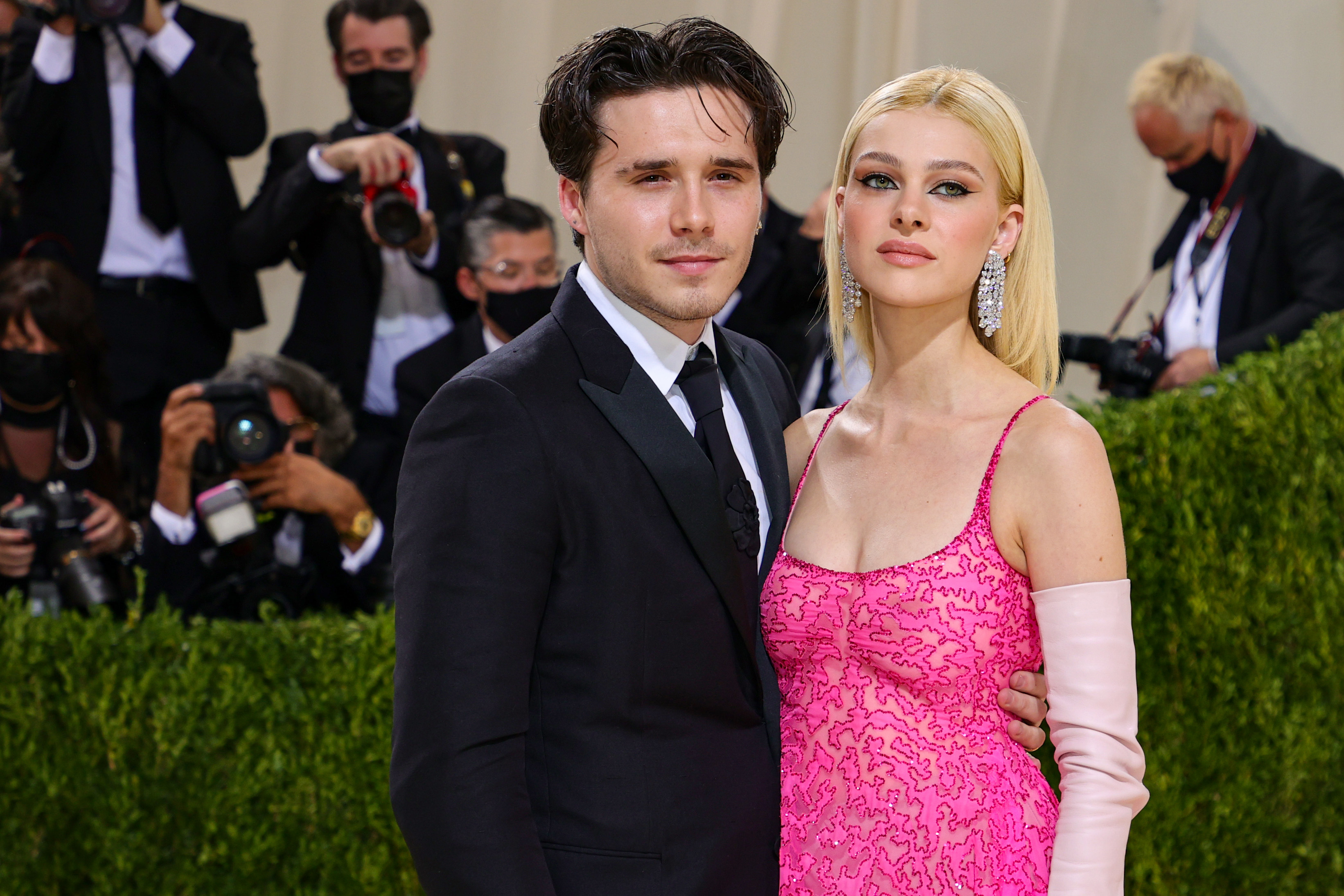 When Andrew Bolton (the Wendy Yu Curator in Charge of the Costume Institute) was asked by a journalist what American fashion means, he struggled to define it. The famed steps of the Metropolitan Museum Of Art will of course be given a post-pandemic rebirth this evening in New York with the theme "In America: A Lexicon Of Fashion".
"Reducing American fashion down to one definition is totally antithetical to what the exhibition is about," replied Bolton who settled on the words "heterogeneity", "diversity" and "pluralism."
The event, co-chaired by poet Amanda Gorman, actor Timothée Chalamet, musician Billie Eilish and tennis star Naomi Osaka, has begun with many, like Bolton, having difficulty answering that same aforementioned question (Channing Tatum referenced John F. Kennedy, Saweetie says she's draped in the American flag).
American model and actress Nicola Peltz (in a magenta Valentino gown and blush leather gloves) and her fiancé Brooklyn Beckham (also in Valentino) were two of the first guests to arrive and they too, took a minute to answer what indeed American fashion meant to them.
"Well, I'm trying to make [Brooklyn] an American at the moment, I don't want him going back!" Peltz told actress and Vogue reporter Kiki Palmer on the cream carpet.
Palmer appeared perplexed and seemingly didn't recognise the star offspring, asking the Englishman where he was from.
The eldest son of Victoria and David Beckham, has indeed had a long relationship with New York. Beckham headed for the city in 2017 where he attended the prestigious Parsons University to study photography. In 2018, he decided to defer his four-year course and return to London to focus his energies on internships with photographers such as Nick Knight and Rankin. But he's not done with the concrete jungle just yet. "When I moved to New York, it was amazing. I loved it, it's where I want to be based when I'm a bit older and I'd like to start a family there," Beckham told GRAZIA and ICON in 2019. "I've always been in love with New York. Everywhere you go, there's interesting people, interesting places to take pictures, the food is great – I'm a very big food guy. You need to try a pizza restaurant in Brooklyn called Lucali."
Perhaps we need an easier, less-broad question for the stars.